Our dental team at Gaslight Village Family Dentistry is dedicated to providing you with high-quality dental care and helping you have a pleasant, comfortable dental experience. Each of our staff members is highly trained and knowledgeable, and they are always happy to answer your questions and assist you however they can. Our friendly dental team looks forward to caring for you and your family!
Trish, RDH, MA, NCC – Registered Dental Hygienist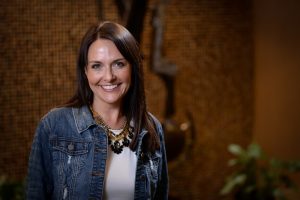 Trish has worked with Dr. Afendoulis since 1998, and she began working at Gaslight Village Family Dentistry in 2004. Her goal is to help all of our patients achieve optimal dental health and to build long-lasting relationships with them. Trish looks forward to coming to work and seeing her patients, meeting new ones, and providing all of them with exceptional dental care. She feels fortunate to work with a caring dental team whose top priorities are to educate our patients, care for their dental needs, and establish long-lasting relationships. Trish graduated from Grand Rapids Community College in 1997 in dental hygiene, and she earned a bachelor's degree at Siena Heights University in 2008. She completed her master's degree in clinical mental health at Western Michigan University in 2013. Trish has found that her skills in counseling and her skills in dental hygiene overlap in helping her communicate with our patients. She has a dog named Buster, and she enjoys hiking, cycling, walking, camping, and backpacking.
---
Tonya – Dental Assistant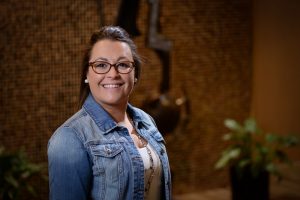 Tonya has worked as a dental assistant since 2006, and she joined our team at Gaslight Village Family Dentistry in April 2013. She loves the dedicated staff and advanced dental technology at our Grand Rapids, Michigan office. Tonya has one daughter, and she loves to watch her daughter play soccer!
---
Olivia – Dental Assistant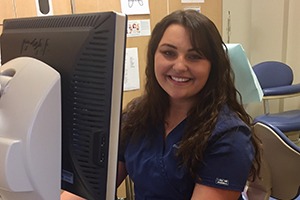 Olivia joined our team in 2016. She received her certificate in Dental Assisting in July 2015. Olivia's favorite thing about being part of our practice is that our team is like her second family, and that she can come to work every day knowing that she'll be in a positive atmosphere. Olivia is an excellent team player, and contributes greatly to the success of our practice.
Olivia and her husband, Zack, have a fur baby named Maxwell. When she isn't at our office, Olivia loves to spend time with her family and friends.
---
Leslie – Office Manager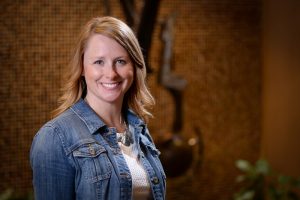 Leslie has worked at our Grand Rapids, Michigan dental office since 2013. She has over fifteen years of experience as a dental assistant, and she has found the perfect fit at Gaslight Village Family Dentistry! Leslie loves working with our dentists and staff because they all work as a team and always put the patients first. She has one son and one daughter. In her free time, Leslie likes spending time with her children, camping, hiking, and doing anything outdoors!